Innovation is change that unlocks new value.
InnoVent is a technology and consulting company providing turnkey Process Technology solutions as well as Asset Management solutions to the process and manufacturing industries.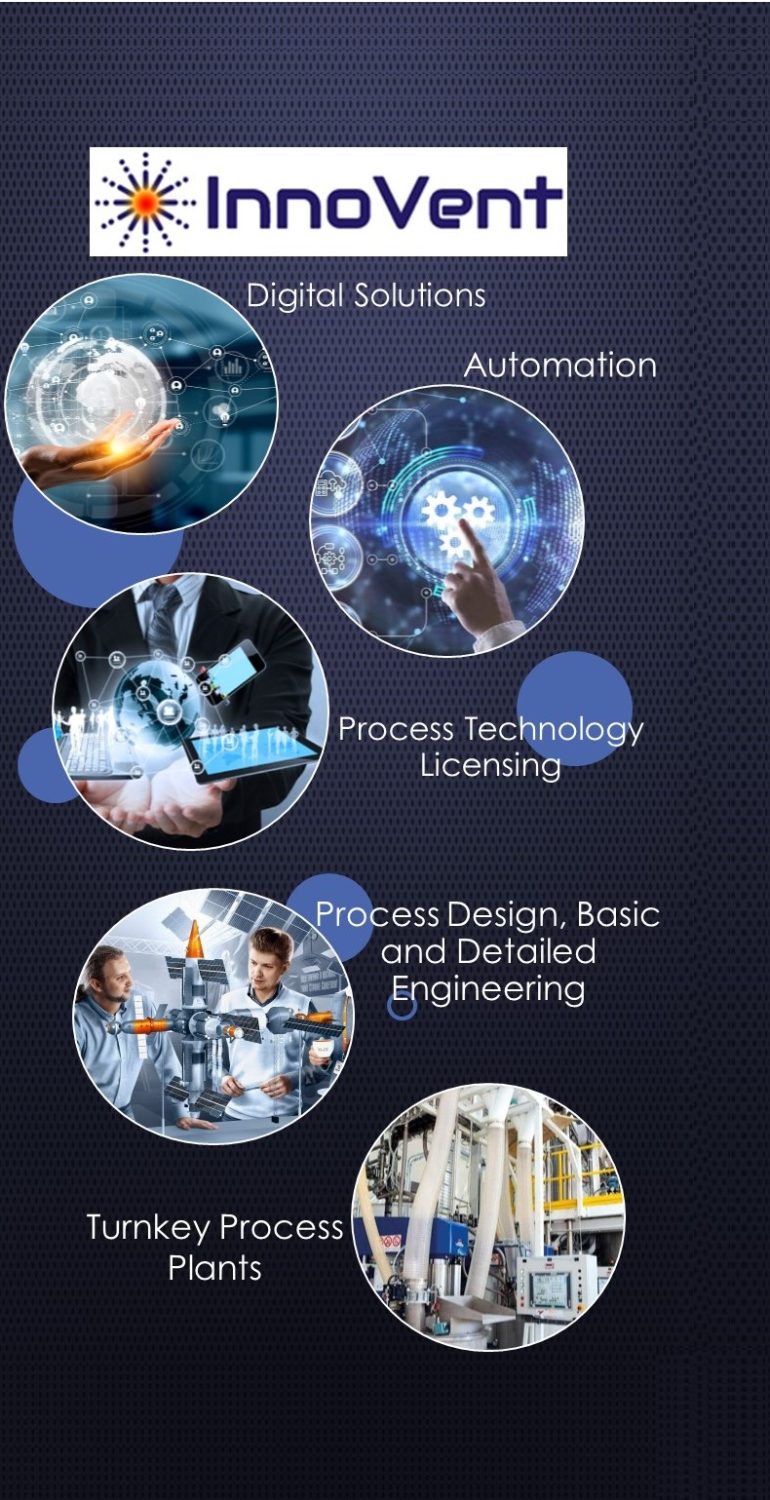 InnoVent was established by executives with 25+ years of experience in Asset Performance Management (APM), process simulation, Automation and Control, MES (Manufacturing Execution Systems), and Concept-to-commissioning (turn-key) process plants.
We implement advanced digital solutions and engineering softwares such as  AspenTech and ChemCAD simulation and engineering Suite, data historians, and leading Automation & Control systems (PLC/SCADA/DCS). Our engineering team provides "Concept to Commissioning" solutions from conceptual design, simulation, scale-up and safety studies, engineering, fabrication, and commissioning of the plant. Our industry focus is chemical, pharma, energy, gas processing and refining.
Certified Global Implementation Service Provider (ISP) of Aspen Technology Inc, USA and partner for ChemCAD simulation software suite, providing process simulation, engineering, optimization, and digital twin solutions.
Offices in Houston-USA, Pune-India, and Monterrey-Mexico.
Technology licensing in polymers and specialty chemicals through partnership with PrimeStar Technologies.
ENGINEERING AND PROCESS TECHNOLOGY SOLUTIONS
Driving operational excellence using our process industry expertise.
Process Technology Solutions
Carbon Capture & Storage technology InnoCarbon
Our process scheme uses a proprietary design for the regeneration column that results in 25% lower steam consumption. In addition, our refrigeration and liquefaction steps include an innovative cryogenic distillation scheme that reduces power consumption by over 20%.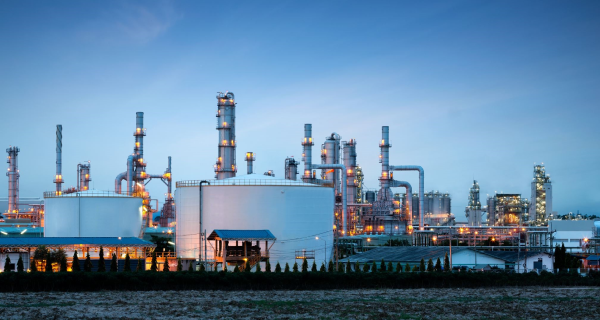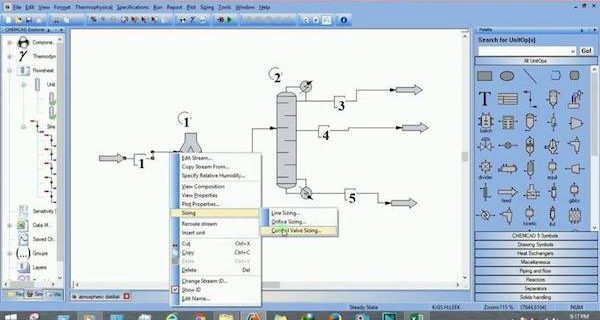 Engineering Solutions
InnoVent team has decades of experience in developing rigorous simulation models using Aspen Engineering Suite, ChemCAD, Unisim, Petrosim, etc. We develop steady-state and dynamic models for design, optimization, scale-up and transient analysis, and Operator Training Simulators (OTS).
Read More
AUTOMATION AND DIGITAL SOLUTIONS
Every purpose needs a platform.
Automotion and Control Solutions
InnoVent team has deep expertise in implementing automation systems from leading vendors. Our integrated automation and digital solutions can provide an IIOT friendly solution for operational excellence. Our capabilities include
Turnkey automation systems, PLC/SCADA/DCS
HMI graphics and configuration, field implementation, system integration
IIOT, Instrumentation (wired/wireless) integration
Experience with industry leading solutions like Allen-Bradley, Honeywell, Ignition, Siemens, Schneider etc.
SIL 3, SIL 2, Instrumentation analysis, control valve design and configuration, procurement and installation
PLC panels, MCC panels, switch installation
HMI configuration and upgrades
Link to third party packages, wireless instrumentation
Read More
Experience. Expertise. Excellence.
At XL Byte, innovation is a way of life. We think, connect and hatch new ideas to build innovative platforms that solve real-world problems. Being visionaries, what we see is our soul in things aiming to develop products that benefit millions.
XL Byte is a team of software addicts, conveniently headquartered in Bangalore (the garden city of India), Karnataka. We are smart and committed and our passion and creativity is unmatched.
Chemstations' integrated suite of intuitive process simulation software fuels productivity for chemical engineering projects.
We created CHEMCAD to empower the role of chemical engineers across industry. To enhance their design, analysis, and testing capabilities so they can drive productivity throughout their organizations. Our outstanding technical support engineers make your CHEMCAD experience all the more seamless.
AspenTech was born out a joint research project between the Massachusetts Institute of Technology (MIT) and US Department of Energy—called the Advanced System for Process Engineering (ASPEN) Project. It is a provider of software and services for the process industries headquartered in Bedford, Massachusetts.
ChemSepT is a fabrication partner. ChemSepT™ is a team of qualified professionals having hands on experience in relevant field of engineering & technology.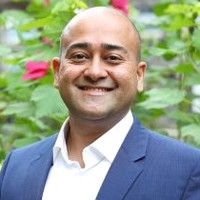 Entrepreneur with a previous successful business exit. Chemical engineer with 27 years' experience in the renewable, oil & gas, and chemical industries. Prior to InnoVent, Vibhu was VP of Advanced Applications at Wood PLC, a $5 billion engineering and automation company. Earlier in his career, Vibhu was CEO of Ingenious Inc, a technology and energy consulting firm, that was acquired by Wood in 2016.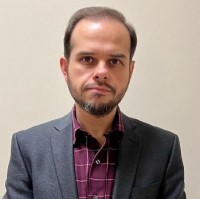 Sergio Treviño
Technical Director
Chemical Engineer with 25 years of experience in polymer and chemical processes,  lab and pilot plant systems. Sergio specializes in seamless scale-up and cutting-edge technology integration. He consistently leverages this expertise to drive innovation and elevate project success to unprecedented heights.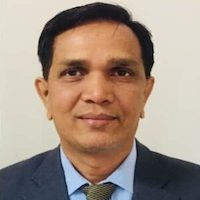 Gautam Pradhan
Technical Director
Chemical Engineer with about 27 years of process engineering experience in Oil & Gas, Refinery, Petrochemicals, Ethanol and Terminals, utility and off-site units. Gautam has held senior positions in many reputed companies like Wood Plc, Aspen Tech, Distichemi, Ingenious Inc., Triangle Simulation and Grasim Industries Limited.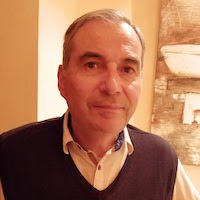 Rodrigo Trevino
Senior Advisor
PhD Chemical engineer from MIT with 35 years of experience in process simulation, modeling, asset optimization systems, kinetic models, developing comprehensive training programs tailored to refining, petrochemical, chemical, and polymer companies. This wealth of expertise promises to be a formidable asset to InnoVent, harmonizing seamlessly with their mission and driving innovation to new heights.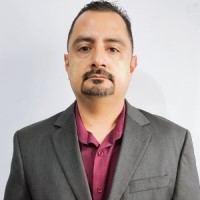 Pedro Carrasco
Senior Engineer, Mexico
Mechanical Engineer with an MBA focused on finance, having 22 years of  experience. Involved in EPC global projects,  2D drawings for equipment layout, ASME Pressure Vessel material calculations, project management, change control, scheduling, cost management, and resource supervision. Skilled in budgeting, mechanical engineering, and design of plots and drawings.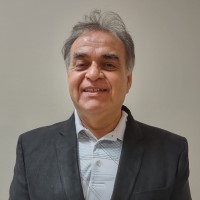 Fernando Flores
Senior Engineer, Mexico
Engineer with more than 30 years of experience, contributing as a manager, consultant, and designer across diverse projects. Expertise spans Quality Control, Quality Assurance, and Quality Auditing, complemented by a profound understanding of Statistical Process Control. Roles ranging from Mechanical Engineer, Staff and Plant Star-Up Staff.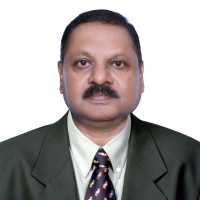 Arvind Khete
General Manager-Instrumentation & Automation
Design, Selection, Installation & Commissioning of Field Instruments for various plants like Petrochemicals, Pharmaceuticals, Food & Beverages, Distilleries, Boilers etc. Project Management & Supervision. More than 30 years of experience in Turnkey Instrumentation Projects executed in above fields. 23 years' experience in Instrumentation field. Actual Automation and Instrumentation Manager.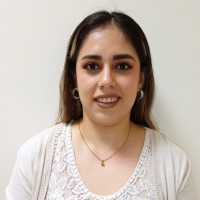 Leslie Madín
Research Chemistry Principal
Industrial chemist with 10 years of experience. She has worked in different areas of chemistry, such as: analytical chemistry, materials chemistry, environmental chemistry, inorganic chemistry and organic chemistry, to develop new materials or chemical products, optimize laboratory practices, optimize processes and improve quality. Currently is the Research Chemistry Principal and Assistant Director.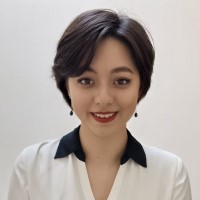 Natalia Madín
Project Administrative Assistant
In her role as Project Administrative Assistant, Natalia plays a pivotal role in project management, lending her skills to meticulous document and office management. Moreover, her support extends to providing valuable assistance to the InnoVent executive team, fostering streamlined communication and efficient operations.
InnoVent Technology LLC
Houston, TX 77005​
InnoVent Technology LLC
Terranova 329 Int. 203 Leones, Monterrey, N.L. Zip Code 64600​
Innovent Process Solutions Pvt. Ltd
Office No. 304 & 305, Power one condominium, Pingale Wasti,
Near Passport office, Mundhva, Pune – 411 036, Maharastra.